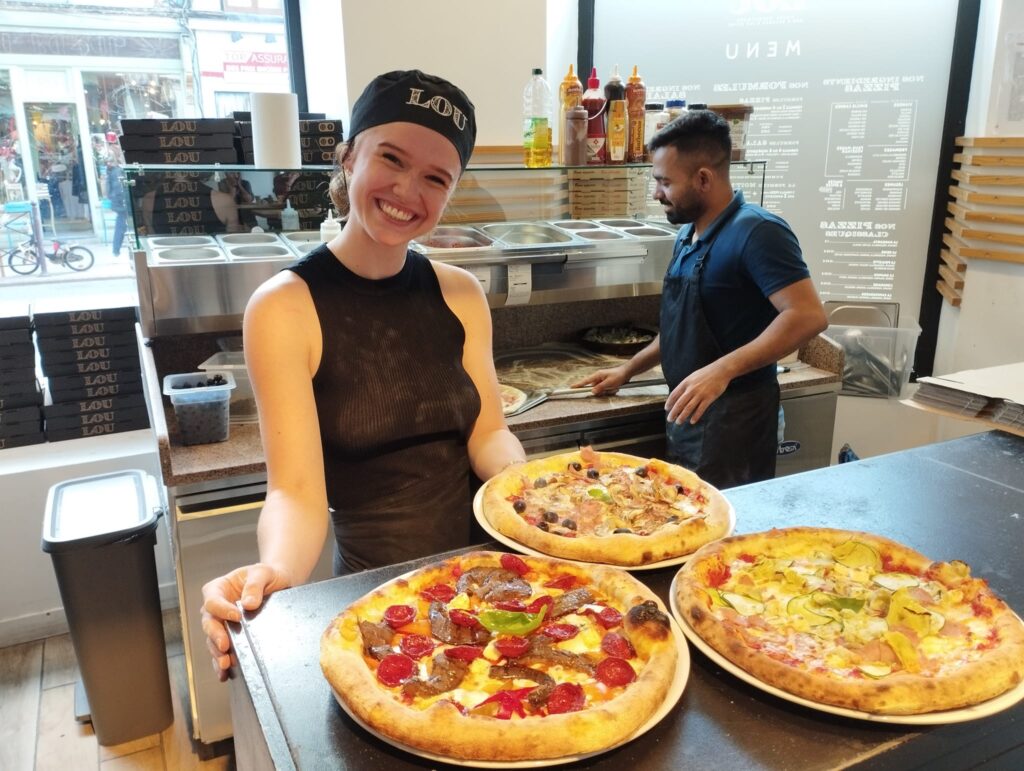 Opened this summer, Lou is a restaurant where you have the opportunity to play the little chefs by choosing the ingredients to put on your pizza or to compose the salad of your dreams. A warm place located rue Gambetta in Lille where you can also take a break to enjoy a good detox juice.
Customize the pizza or the salad according to your desires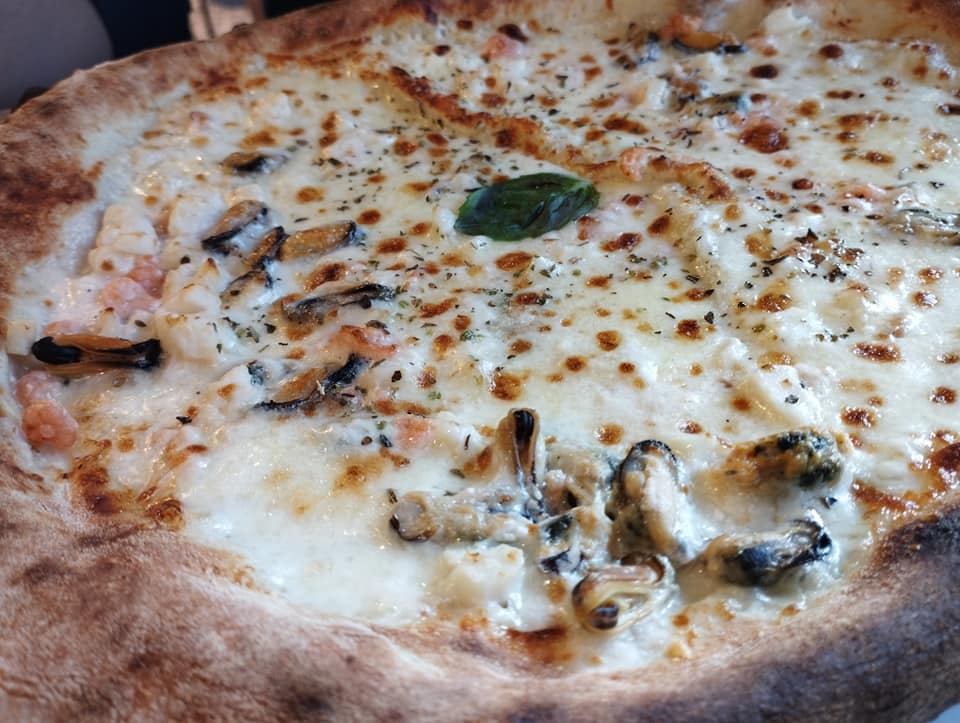 Chez Lou, we liked the possibility of freely composing our pizza and salad. Okay, we opted for the pizza. Especially since we quickly spotted the big Sicilian oven that was eyeing us. To compose your pizza, two options. A first formula at €9.90 with two ingredients (in addition to the base and the mozzarella). A second at €12.90 with four ingredients. And we can guarantee that you are spoiled for choice. Artists can show imagination in the composition of their recipe.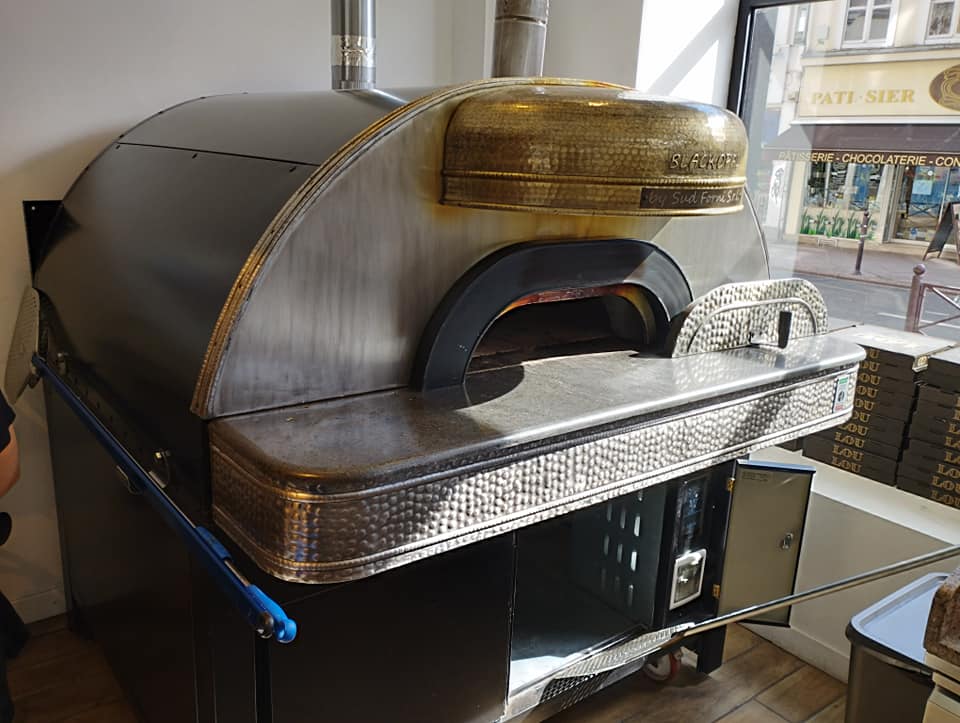 Nearly 44 ingredients to treat yourself including salmon, seafood, merguez, chorizo, ham, chicken, goat cheese, feta, Maroilles, Reblochon, raclette, mushrooms, peppers, cherry tomatoes… but also artichoke , pineapple, capers or eggplant for the more daring! Here we think of everyone since we find imitation meat and vegan cheeses. The Sicilian oven takes care of the rest thanks to a very high temperature cooking. Of course, it is also possible to choose a classic pizza recipe.
Salad bar and detox juice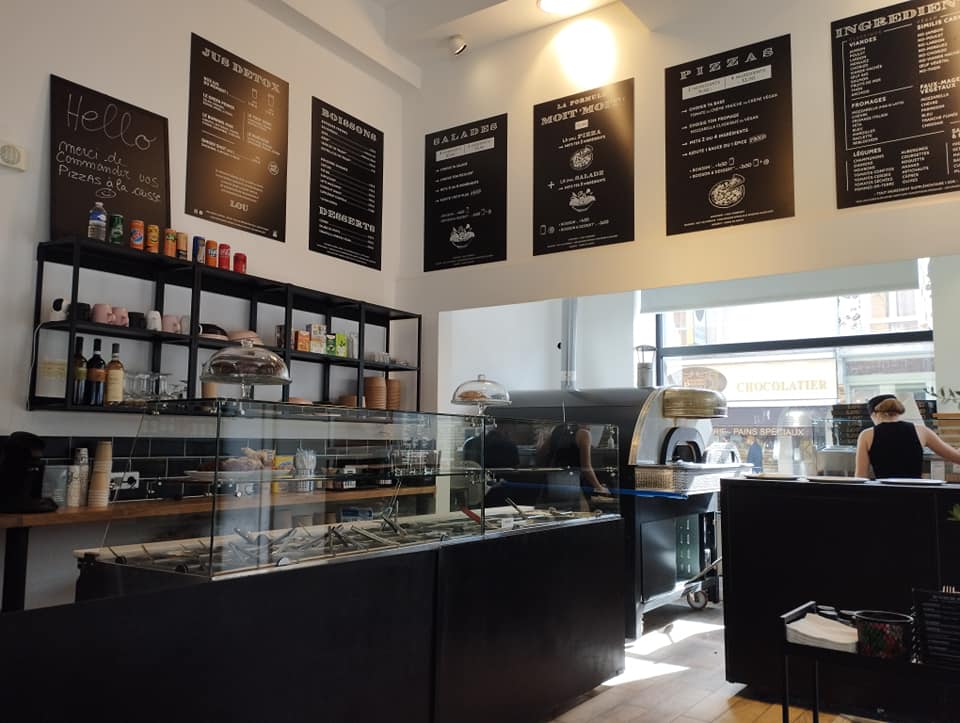 For those who pay attention to their line, you can do the same work around the salad, freely choosing 4 or 6 ingredients from a wide choice. On the healthy side, you can treat yourself to a little break at Lou's around a good detox juice as well. Fresh recipes that are good everywhere (spinach celery, apple, parsley, lemon or more classic: apple, mint, cucumber, lemon). In total, 4 daring and fresh recipes to which we add the shooter version of ginger, lemon, turmeric to give yourself a boost.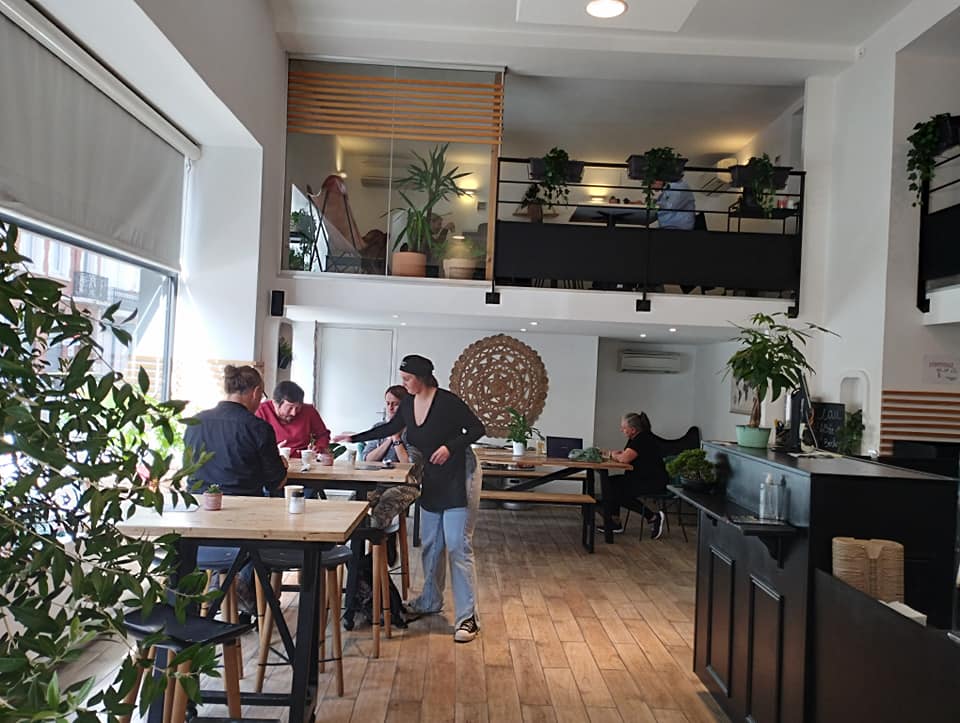 Lou offers a hybrid place where doing good according to your mood rhymes with freedom. Choice, delicacy but also greenery and detox… So many reasons to come and push the door of this new establishment on rue Gambetta in Lille.
---
Lou
🏠 172 rue Gambetta – Lille
🕓 Open Tuesday to Sunday / lunch from Tuesday to Sunday / evening from Tuesday to Friday
See concept