After the pineapple pizza, it's the turn of the raclette. If you want to start a debate at your next dinner with friends or family, this is the question of the moment.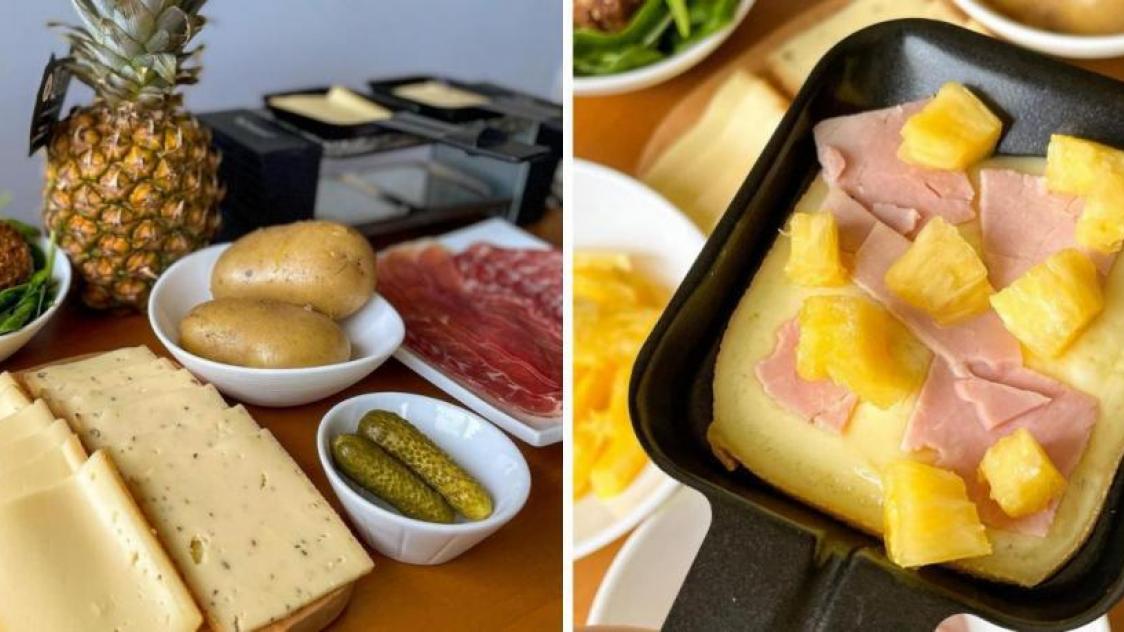 By Anissa – Photo @IMPERATRICEWU ON INSTAGRAM


Reading time:
3 mins


The raclette made everyone agree until now: want a comforting dish? Raclette is the anti-depression dish par excellence. No time to cook ? Raclette is quick and easy. Vegetarians or vegans around the table? The raclette adapts, because everyone is free to compose it as they want. And then, when the lack of recipe ideas is felt, the raclette appears as our savior. So she had everything good, however, for a few days, the raclette has been at the heart of an unprecedented debate: the pineapple raclette which has made its appearance and which risks shattering years of common life and friendship.
In 2017, it was the pineapple pizza that was the subject of debate: on the one hand, the purists, who see this ingredient as an insult to Italian cuisine, on the other, the more daring who multiply culinary experiences and who considers pineapple pizza delicious. If the pineapple pizza still appeals, it was almost banned in Iceland, because President Gudni Johannesson hated this recipe. Since then, Hawaiian pizza has always unleashed passions and the debate seems endless. At the end of 2022, it is the pineapple raclette that is likely to be all the rage.
The secret to a successful raclette:
The raclette season is officially launched from October and will last until the end of winter. For lovers of this winter dish par excellence, there are no seasons for making a raclette! On the other hand, there are a few imperatives to respect for a raclette worthy of the name, such as the choice of ingredients. Among the must-haves are obviously raclette cheese, potatoes, cold cuts, salad, pickles and onions. But over time, other more surprising ingredients appear in our fondue pots, such as pineapple.
If objectively, it goes rather well with cheese for those who like sweet and savory mixtures, it also allows you to bring a little freshness to a heavy and greasy dish. However, connoisseurs do not want it!
For a cheese maker and affineur, the secret to a successful raclette is above all not to scatter too much: "I always think that you shouldn't take too many kinds, 3 or 4 different cheeses are enough, accompanied by a small salad green and a small potato in a shirt", he explains before adding: "I find it very unfortunate to add all kinds of ingredients, because it is no longer the taste of cheese, it is to annihilate the work of cheese". So if you want to pimp up your classic raclette by adding pineapple, that's up to you, but know that to truly appreciate the authentic taste of cheese, it's better to skip it.
Read also

Jonathan Ghodsi promises you a Bright Future!
Dawn. Coffee (shop) please!
Stylish babies thanks to Reims boutiques