A few weeks before the presentation of the iPhone 14, some of you might be eyeing the side of the Apple Trade In program, either to benefit from it, or simply to see the trade-in price of your smartphone (or any other device eligible).
The initiative is certainly simpler and more direct, but, on the other hand, less advantageous financially.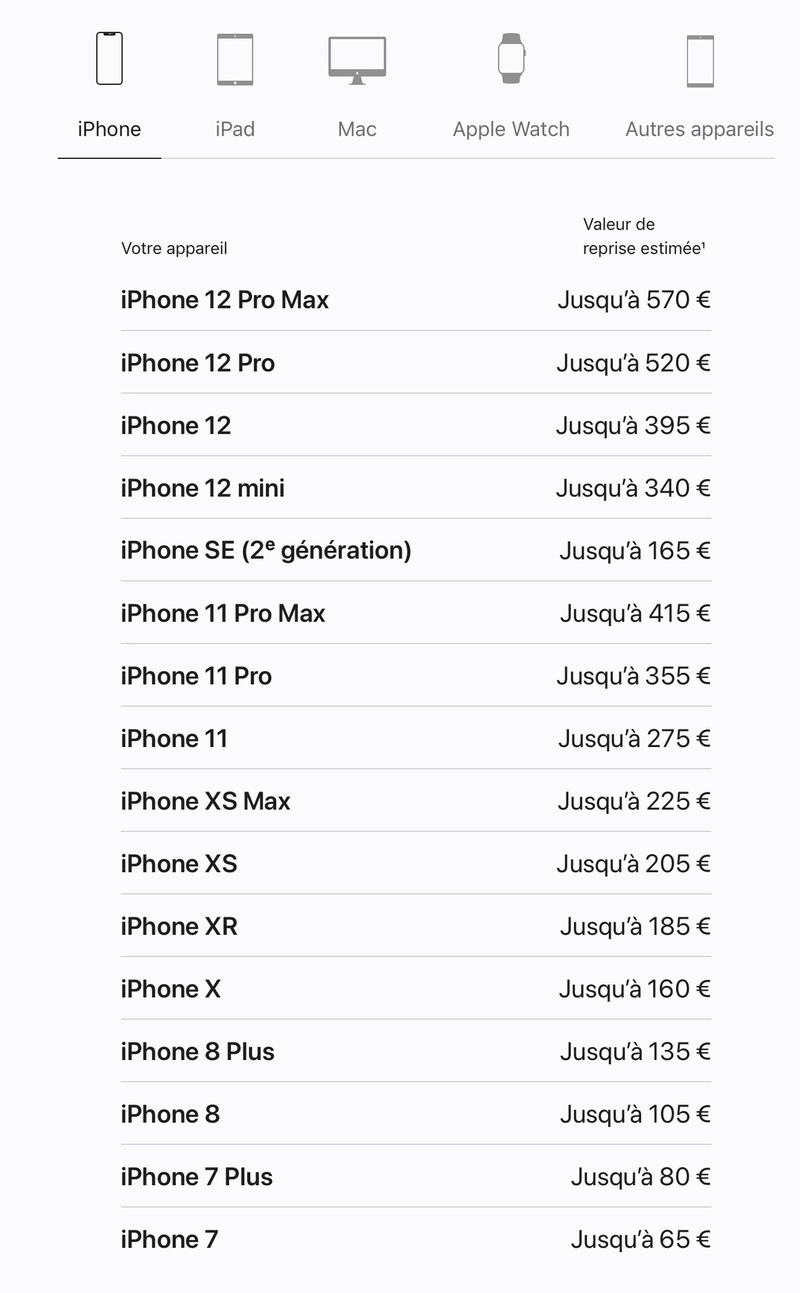 At each renewal of a range, the value offered by Cupertino for the old models is indeed in free fall. Thus we see that the iPhone SE (2nd generation) is trading up to €165 (compared to €185 when the iPhone SE3 was released and €190 in September 2021). The iPhone 12s are doing the best in terms of next to with the iPhone 12 Pro Max taken back up to €570 (but it still loses in a few months, since it traded at €645 last spring and of course at its highest at €715 last September). And it's likely that adding the iPhone 13 to the program will drive prices down even further!
On his side, the iPhone 11 Pro Max went from €465 (September 2021), then to €425 in the spring, compared to €415 today (the smallest drop). However, expect some price surprises. Currently, it is thus possible to obtain up to 160 € with an iPhone X and even up to 185 € for the iPhone XR, or even 205 € for the XS.