The world is divided into two categories of people: Android users and Apple users. The two mobile telephony giants have been waging a merciless war for many years, and you will see that the one leading the dance is not necessarily the one we think.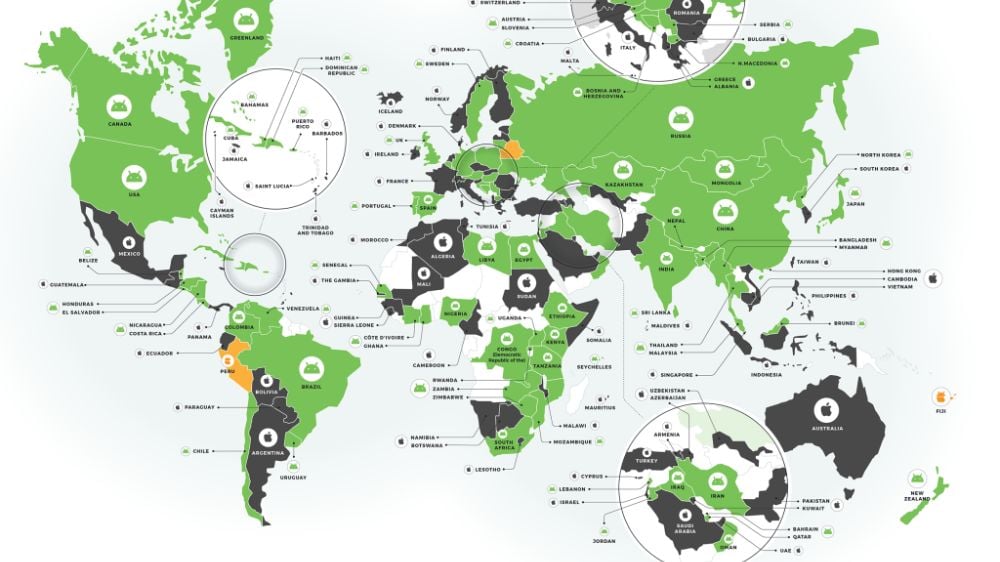 Credit: Electronics Hub
See also
The maps that you will discover in this article are the first to show with great precision which of Android or Apple is the most widespread in each country of the world, continent by continent. Published by Electronics Hub, they are based on a qualitative analysis of nearly 350,000 tweets around the world that featured positive, neutral and negative attitudes towards Android and/or Apple.
The feelings between Android and Apple were rather tribal from the start. It was Steve Jobs himself who said, when Google launched Android just ten months after Apple launched the iPhone: "I'm going to destroy Android, because it's a stolen product. I am prepared to wage a thermonuclear war over this. » In this eternal dispute, buying a phone has become like choosing sides. Each choice is automatically accompanied by an arsenal of arguments for and against.
If you're an iPhone fan, you appreciate the elegance and simplicity of its design, and you're horrified by the confusing mess that is the Android operating system. If you're an Android aficionado, you pity the iPhone user, captive to an overpriced closed ecosystem designed to extract money from its users. Even without resorting to these extremes, many of us will readily recognize which side of the dividing line we are on.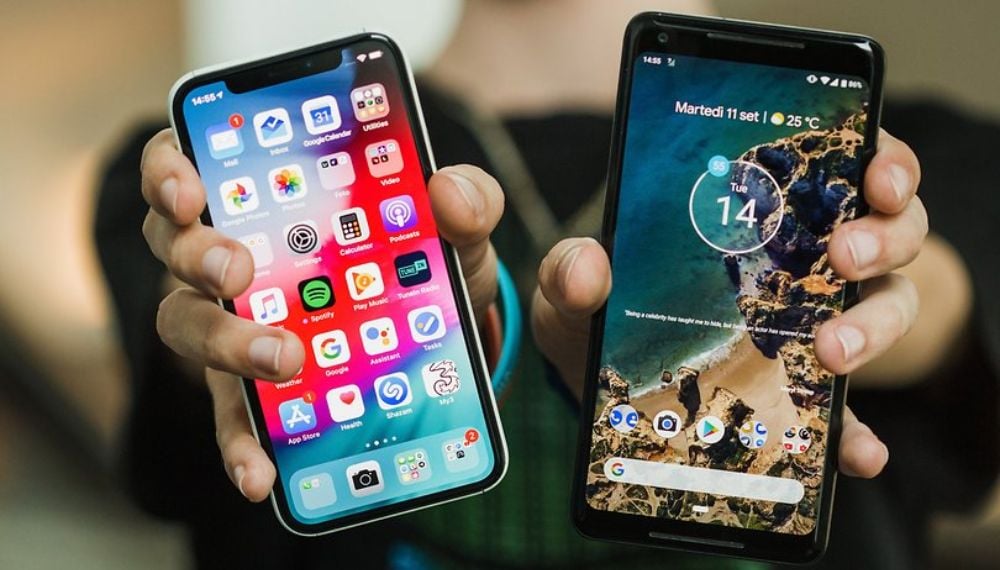 Credit: NextPit / Irina Efremova
Android vs Apple, a close duel
Basing the competition between the two on the number of countries, Android wins. In total, 74 of the 142 countries studied prefer Android (in green on the map). Only 65 favor Apple (in gray on the map). This represents a breakdown of 52% and 48%, which is not a huge difference, of course, but which nevertheless allows us to say that Android is attracting more countries. Belarus, Fiji and Peru (in yellow on the map) couldn't decide which side to support in the global phone war.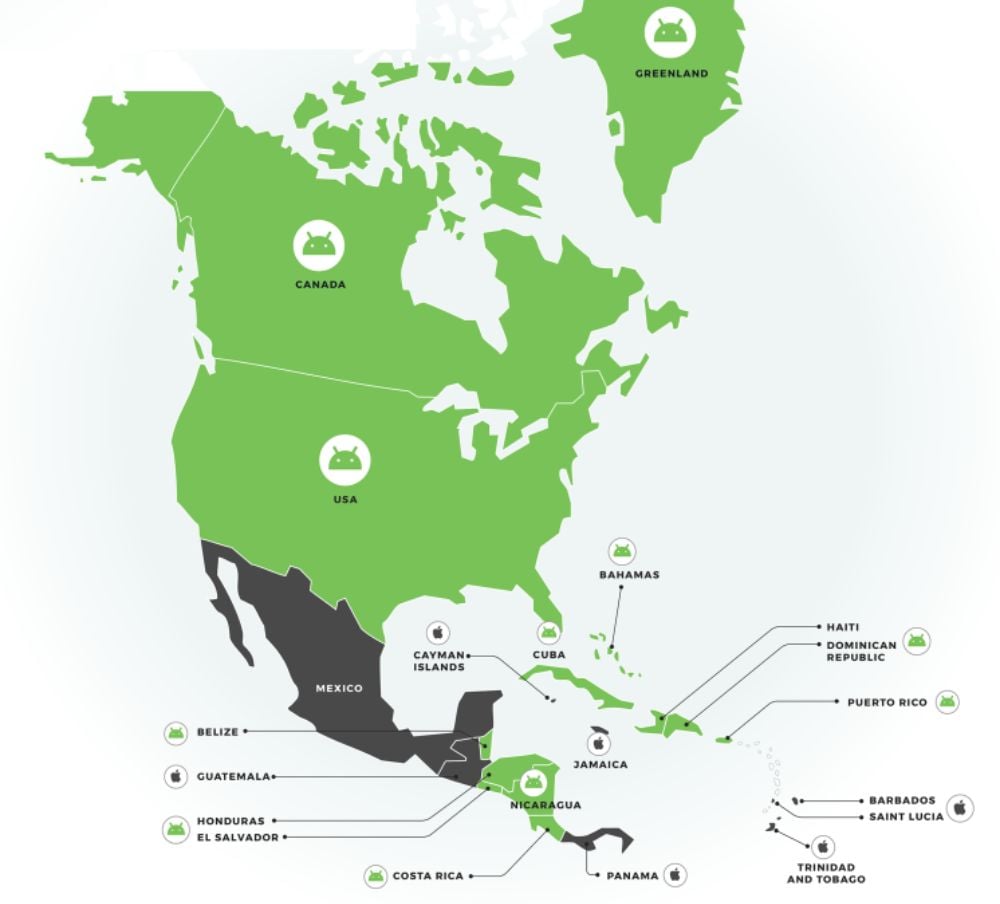 Credit: Electronics Hub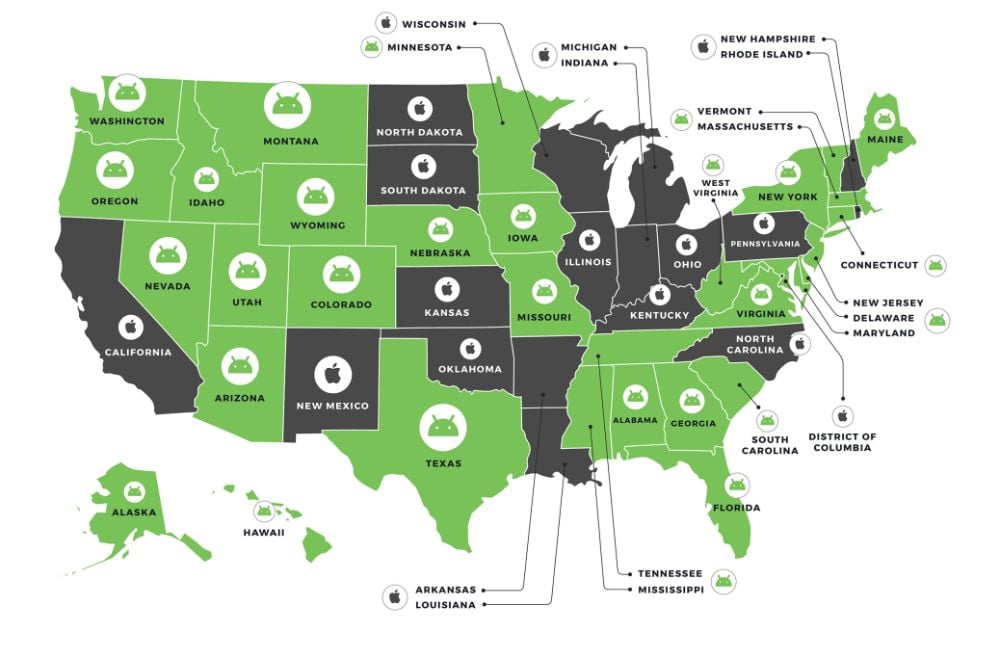 Credit: Electronics Hub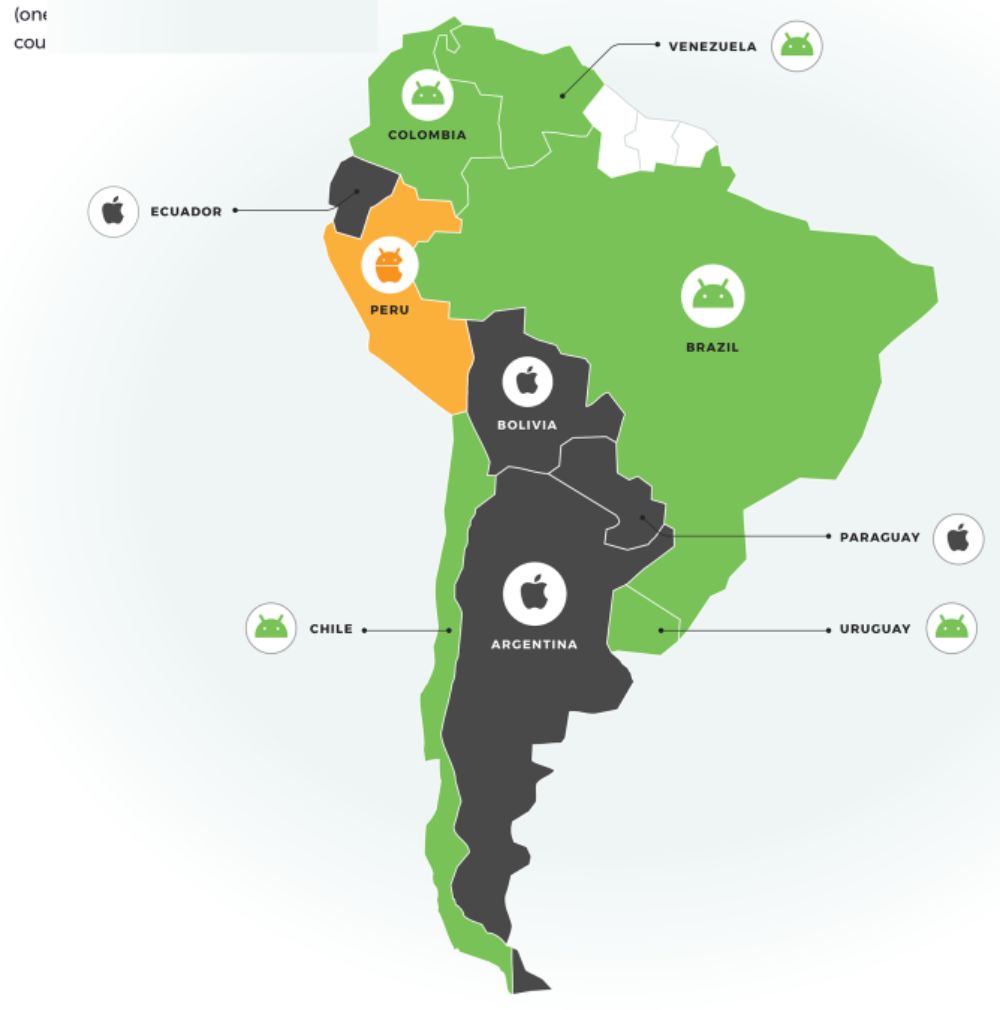 Credit: Electronics Hub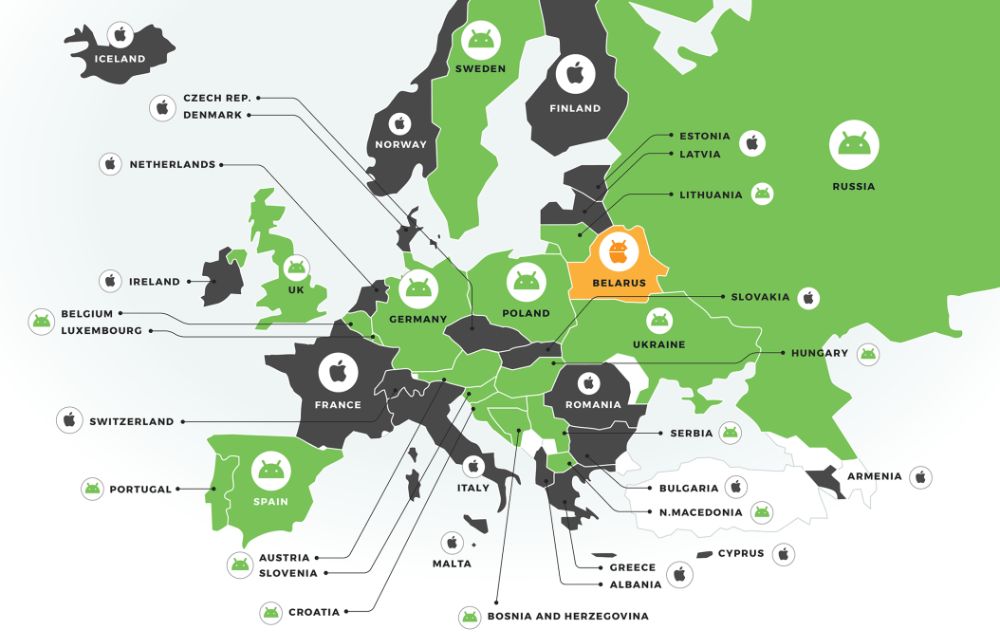 Credit: Electronics Hub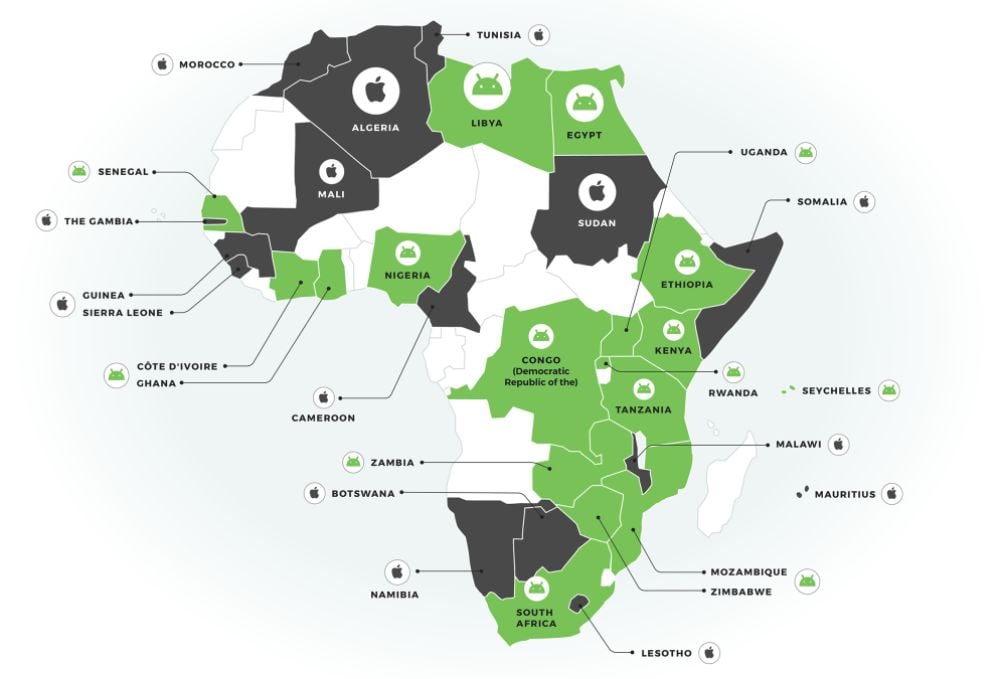 Credit: Electronics Hub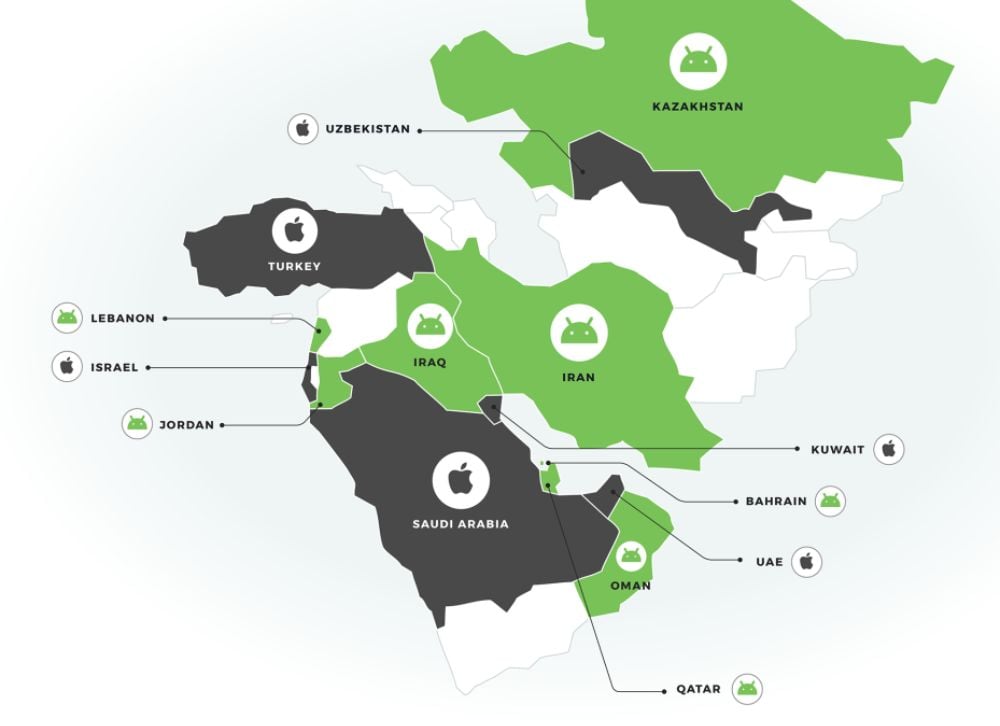 Credit: Electronics Hub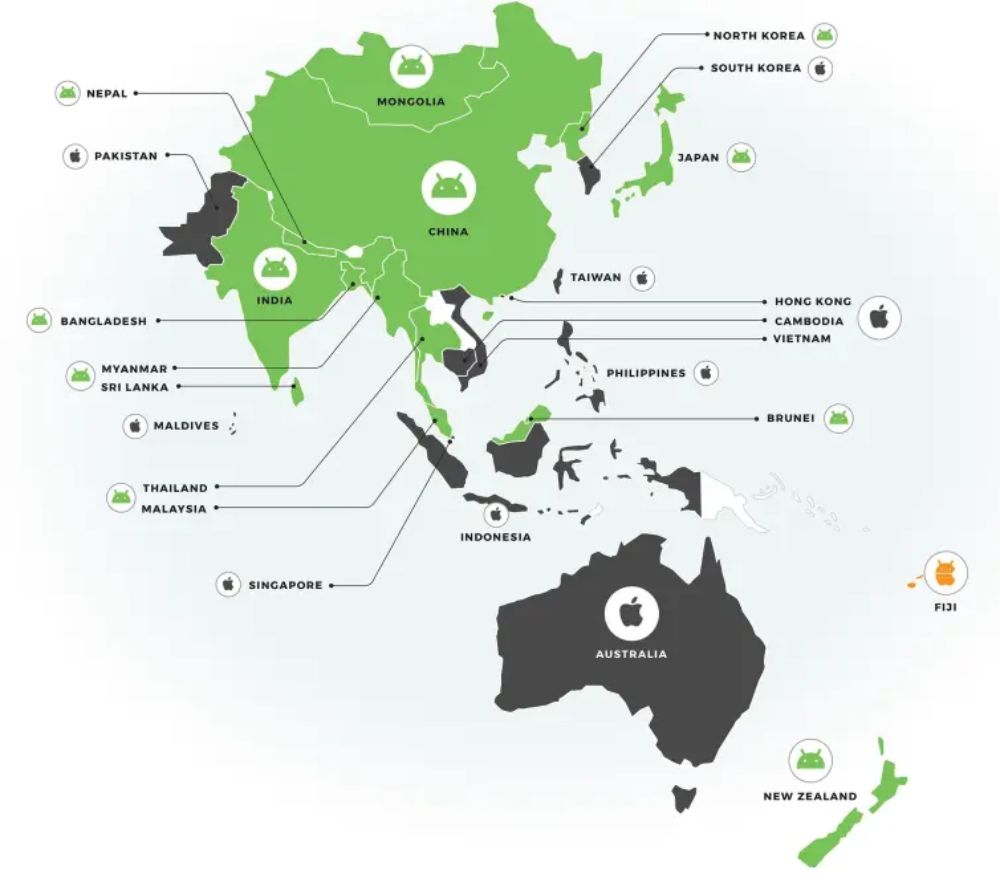 Credit: Electronics Hub
Interesting, isn't it?