In 2019, some 775 competitors from 42 countries competed in more than a thousand challenges at the World Pizza Championships. After two years of absence due to the Covid-19 pandemic, this essential event for players in the global sector is back, from April 5 to 7, at the Palaverdi exhibition center in Parma, Italy. Mid-March, more than 500 people had already registered!
World Pizza Championships: the different categories
For three days, several hundred pizzaiolos, representing more than 40 countries, will compete in challenges ranging from the most classic to the most original. We find for example the test of the "pizza classica", that of the intransigent "Neapolitan pizza STG" (traditional specialty guaranteed"), but also the gluten-free pizza, the pizza for two or even the most wide.
More surprisingly, there is also a test during which the candidates are graded on their dexterity in rotating the pizza dough in rhythm, to a given music: this is the spectacular "freestyle" or "acrobatic" test. .
Another challenge: be the fastest to prepare your pizza. In 2019, the winner in this category had managed to spread no less than five discs of dough in just 1 minute and 12 seconds!
⋙ Who really invented pasta?
Italy, a leading country in the pizza industry
In the country where pizza is king, we consume 200 per second, which still represents 3 billion Margherita, marinara and others Calzone eaten every year. Logical, therefore, that Italian candidates are the most represented in the competition: in 2019, nearly 500 pizza makers, out of the 775 registered, were Italians. Closely followed by the French (52), pizza makers from the United States (40) and those representing various countries on the Asian continent (40 as well).
And the pizza does not intend to stop there: while there are more than 60,000 pizzerias in Italy, including 3,000 opened in the last two years, the market is booming all over the world. According to the latest data from Euromonitor International, the pizza market is expected to reach an impressive $141.4 billion in sales in 2022.
In 2019, more than 5,000 visitors, mostly professionals in the sector (pizzerias, pizza makers and distributors), attended the World Pizza Championships in Parma.
Read also: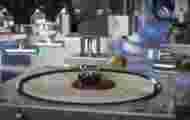 In Israel, the first "robot-pizza" restaurant has opened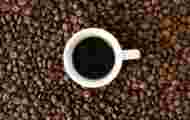 Italy: the rite of espresso coffee, an Italian treasure under attack by Unesco