And unsurprisingly, it's called the "Pepsi-Roni."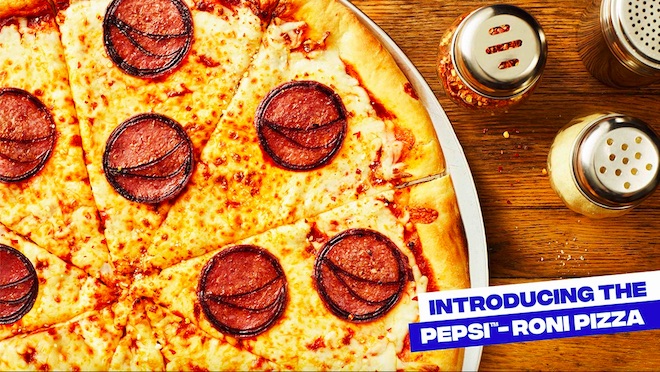 Pepperoni and Pepsi pizza is no joke! Credit: Pepsi
See also
After the salted butter caramel soda, Pepsi is now attacking… pizzas! Yes yes, you read that right, to pizzas. Finally, pepperoni. We explain to you.
Every third Friday of May, the United States celebrates National Pizza Party Day. And so this year, on Friday May 20, 2022, Pepsi unveiled an original pizza recipe. The famous American cola brand has invented a soda-infused pepperoni pizza!
"It's official, pizza goes #BetterWithPepsi!said Pepsi ("it's official, pizza tastes better with Pepsi"). On its social networks, the brand surprised our taste buds with this very intriguing recipe called, unsurprisingly, the "Pepsi-Roni"!
A "Pepsi-Roni" pizza please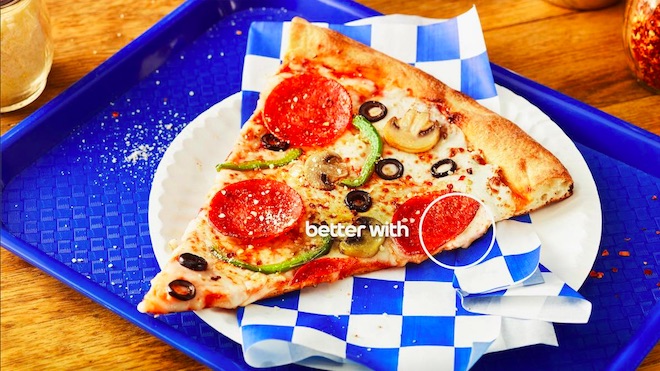 Pepsi introduces its "Pepsi-Roni," a soda-infused pepperoni pizza. Credit: Pepsi
The brainchild of designing a soda pizza didn't come out of nowhere for Pepsi. Indeed, a study shows that "72% of pizza chains in the United States would serve Pepsi when ordering" and that "9 out of 10 people would recommend Pepsi to accompany their pizza". It was obvious to create a Pepsi pizza, right?
Based on this observation, Pepsi simply infused slices of pepperoni with its Pepsi Zero Sugar drink (yes, they weren't going to add sugar to a pizza anyway) to obtain the "Pepsi-Roni"!
Marketed only on the occasion of this national pizza day in New York, it seems that this strange culinary creation is not immediately thrown into oblivion. And yes, Pepsi wants to present its "Pepsi-Roni" in other American cities (Chicago, Detroit, Los Angeles or Miami), and maybe even to the rest of the world who knows!
In any case, even if we are not convinced by the taste of this pizza, we must admit that the marketing idea is rather original and that, despite everything, it arouses our taste curiosity…