InvestigationWith its "sidewalks" as if inflated with helium, the Neapolitan stands out from all other pizzas. And is making a spectacular comeback, with the new generation of French pizza makers swearing by it.
Is it a cushion? Is it an airbag? The sidewalks of the pizza on the green marble table seem inflated with helium. And the filling (fleshy San Marzano tomato, anchovies from Cetara, a region of Campania, Taggiasche olives, typical of Liguria), is found tightly framed, in the centre, by the aerial crumb. At the Daroco restaurant, which in five years has become an institution of Italian cuisine in Paris, the Neapolitan contract is fully respected with this pizza with wide honeycomb edges punctuated with delicious ingredients imported from the boot.
Antonio Prisco, specialist in transalpine gastronomy (and author of the Umast.fr website), heaves a sigh of relief in front of this green, white and red masterpiece, under the high ceiling covered with mirrors of the restaurant. "When I arrived in France, twenty years ago, the pizzas were good to throw in the trash. I even remember that some cooks covered them with grated cheese, which goes beyond sacrilege. But today it's over. There has been an incredible qualitative leap. This dough is soft, crispy, like in Naples, which is not at all obvious from a technical point of view. »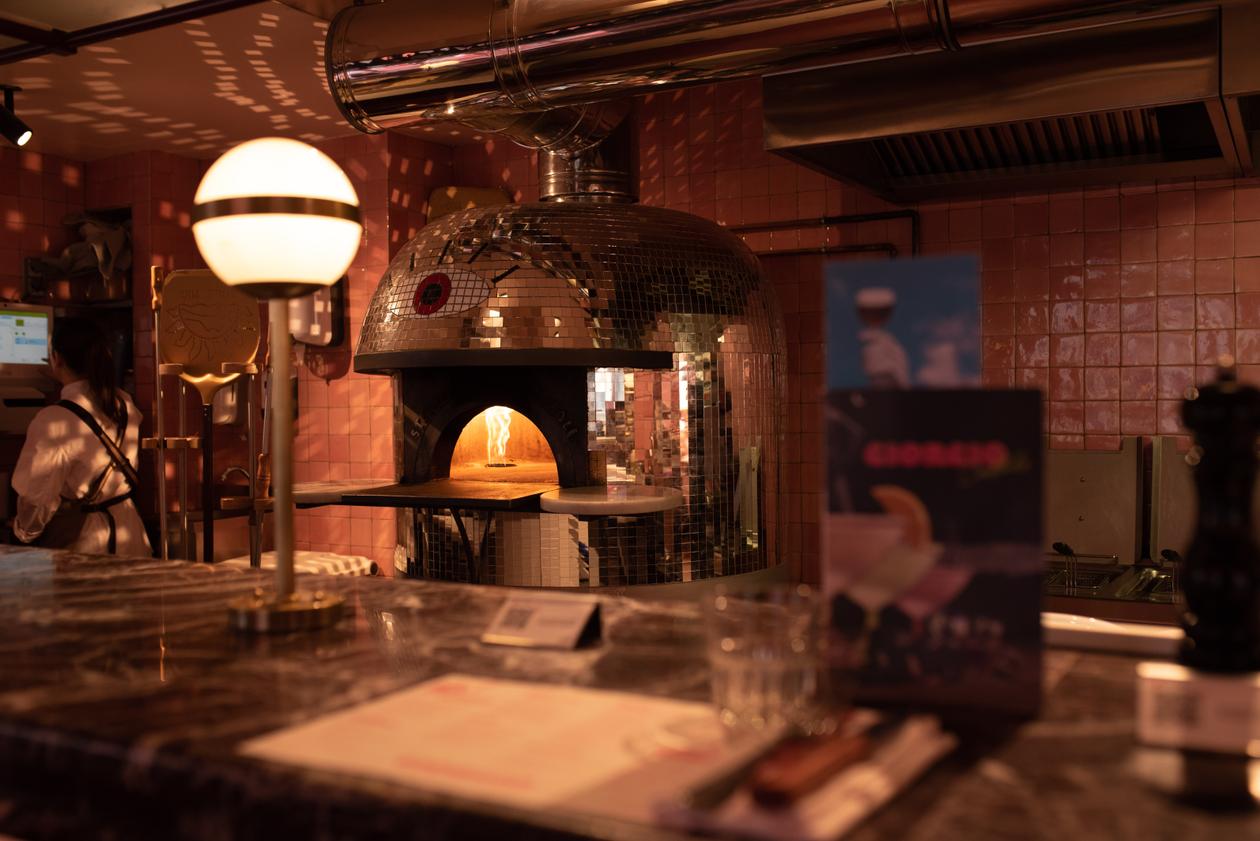 According to a study carried out by the Gira Conseil firm, 1.1 billion pizzas were sold in France in 2018, or 10 kg of pretty round pizzas per person. But the Italian specialty reigns everywhere in the world, in an almost infinite number of variations: "Chicago" pizza in the United States (thick dough, cooked like a pie), Quebec pizza-ghetti (a pizza cut in two with a portion of spaghetti), Scottish gluttony (whose dough is fried), dubious Swedish eccentricities (kebab, kiwi, banana)… But after a period of change, the authentic Neapolitan is making a spectacular comeback.
"It corresponds to a return to origins, because pizza was born in Naples, recalls food historian Pierre Leclercq. From the sixteenthe century, in the city, the term designates a bit of everything: cheese pie, puff pastry cake in the shape of a sausage or foccacia. It is this last form which will impose itself in the XVIIe, garnished with lard, cheese and basil, and offered to customers who cannot afford to cook at home. It will be enriched with tomato sauce a century later. »
Stone oven and Italian flour
Today, the new generation of French pizzaioli swear by the Neapolitan. Like Marion Bohe, 36, patroness of Maria, an establishment that sits on the slopes of the Croix-Rousse, in Lyon. It is there, in a former convent of the XVIIe century, that two years ago she placed the large turquoise blue earthenware dome of her pizza oven in the center of the room. "Strangely, I discovered Neapolitan pizza in Brooklynshe recalls. It combined everything I like: few products, but quality, a delicacy that bends, that is eaten without fuss, and that does not cost much. »
You have 63.02% of this article left to read. The following is for subscribers only.