With just a few taps, you can set up Apple's custom spatial audio in iOS 16. This feature is not only available for the new AirPods Pro 2, but also for AirPods Max and older AirPods Pro, among others. NextPit shows you how to enable the feature and use it correctly.
Good news, you don't necessarily need a brand new iPhone. Apple is bringing Custom 3D Audio or Custom Spatial Audio to older iPhones with iOS 16. According to the manufacturer, this works with all iPhone models that receive iOS 16 – so even with iPhone 8 (Plus).
Along with the newly introduced AirPods Pro 2, Custom Spatial Audio also supports older AirPods Pro, AirPods 3, AirPods Max, and Beats Fit Pro.
What exactly is Apple's Custom Spatial Audio?
With headphones, the sound that arrives at the eardrum is very different from that which is actually emitted by the sound source. The sound waves are indeed refracted at the level of the auricle and the head. And it is precisely from these refractions that your brain can accurately determine the direction and distance of the sound source.
This factor disappears with earphones, however, because the sound source is directly in or on the ear. The solution is the so-called HRTF (Head-Related Transfer Function). This head-related transfer function is a mathematical model of what your head and ears do with sound and ensures a more realistic reproduction. The challenge, however, is this: every head and every ear is different.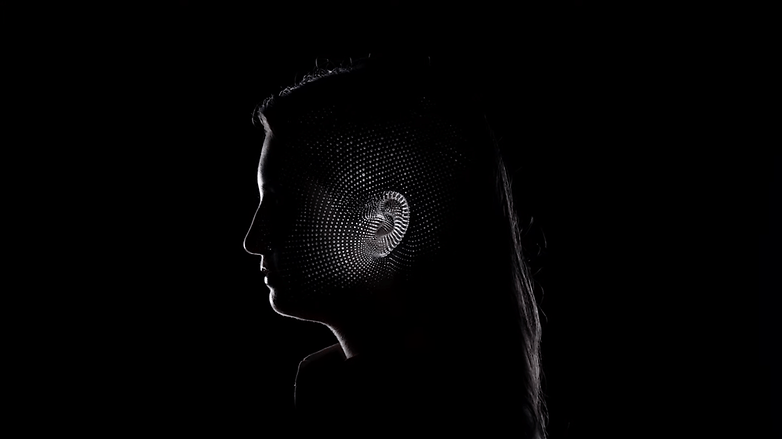 Instead of applying an HRTF for a standard ear and head to the sound, Apple allows you with iOS 16 to scan your head – and create your personalized and adapted Head-Related Transfer Function.
How do I enable Apple's custom spatial audio?
Setting up custom spatial audio only takes two minutes. The option is found in iOS 16 in the settings of your AirPods paired to your iPhone.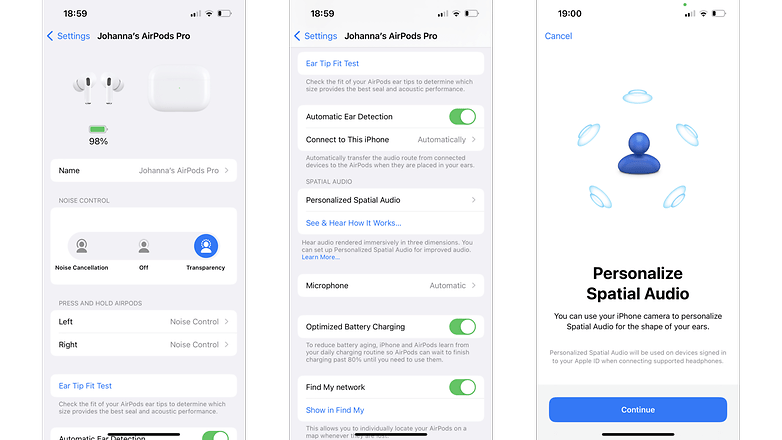 Just scroll down the page until you find the option. Then just follow the iOS 16 instructions.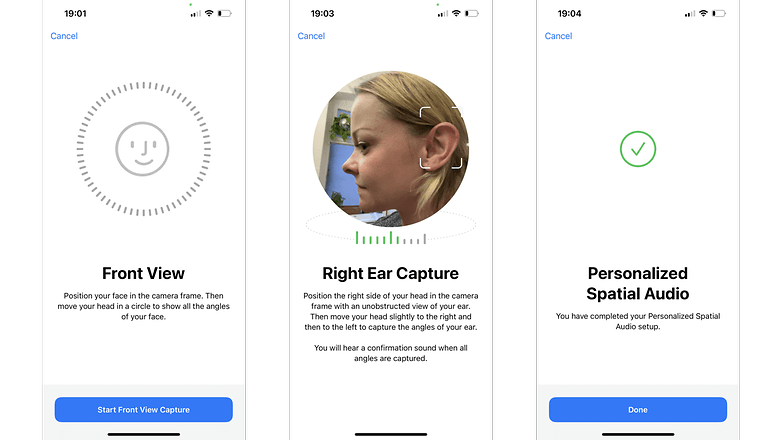 The further your HRFT is from the standard applied by default, the more you will feel the difference. The sound is supposed to be better spatialized, you should be able to "visualize" the stereophonic scene better. The ANC should also be slightly more efficient.
.