During an aperitif, in front of a football match or during a family meal, the pizza is always successful. If making it yourself remains the best option, many consumers turn to industrial pizzas, sold in the fresh or frozen departments. But what are these products really worth? Can they be similar to homemade, as their appearance and their packaging often suggest? As part of his newly published special issue Eat healthy, good and cheap, 60 Million consumers asked the question. The result is a vast test bench on the best ham and cheese pizzas on the market.
9 store-bought ham and cheese pizzas analyzed
For its ranking, the magazine specializing in consumer protection screened several elements: the Nutri-Score, the number of ingredients and additives, the presence or absence of nitrite, this controversial substance which is used to color ham. , the percentage of cheese and finally the content of fat, salt and carbohydrates. A total of nine products were analyzed. One is from a national brand (Sodebo). The other eight are signed by distributor brands (Aldi, Auchan, Carrefour, Casino, Leclerc, Intermarché, Lidl and Picard).
Also to discover: Here are the best frozen fries according to "60 Million consumers"
Intermarché pizza is the most qualitative
The big winner? Intermarché pizza, from its Fiorini brand. Sold for €4.87, it is one of the cheapest on the test bench, but is also the most qualitative. " With less sugar, salt and a low price, the Intermarché pizza stands out ", Explain 60 Million consumers. It should be noted, however, that all the ham and cheese pizzas studied have a list of ingredients as long as your arm, ranging from 16 to 25!
Polish ham, additives, added sugars and excess salt
Among these ingredients, up to nine ultratransformation markers, including criticized additives such as diphosphate (E450) or the famous nitrite which is present in all the references. Added sugars and excess salt are also aplenty in supermarket pizzas. Finally, the magazine notes that only two products contain French ham. The recipes for all the other pizzas consist of European ham, probably from… Poland.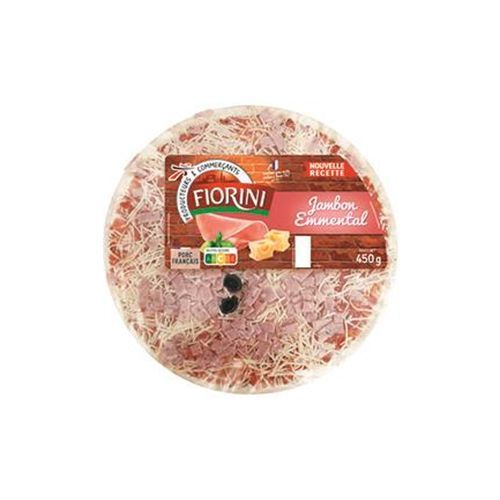 The Fiorini pizza from Intermarché is number 1 in this test bench established by 60 million consumers. " With less sugar, salt and a low price, the Intermarché pizza stands out "explains the magazine.