And no, the best pizza in the world is not Italian, contrary to what one might think. Pizzaïola Caroline Maya has just been crowned at the 29th edition of the world pizza championships in Parma, Italy. Bravissimo !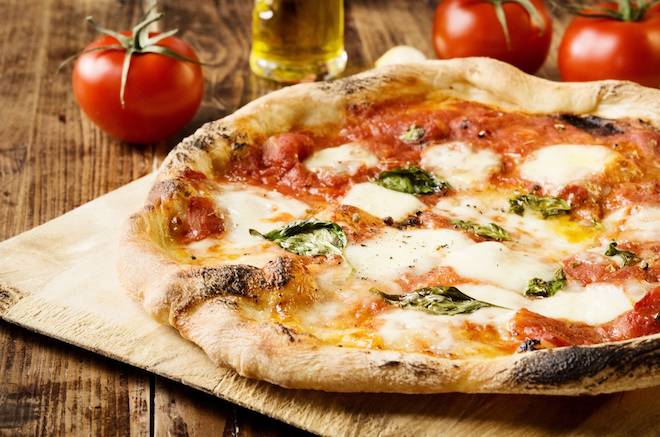 The best pizza in the world is French! Credit: iStock
See also
And one more title for France in the world of Italian gastronomy! Like what. We start last August with a Parisian pizzeria which won the title of "best pizzeria in Europe 2021". Then, last October, Nabil Barina, a French pastry chef (from Lyon more precisely), became world tiramisu champion. And today, it is the turn of Caroline Maya, a French pizza chef (also from the Lyon region), to win the pizza world championships in the "pizza for two" category.
Registered in four different categories for these 29th world pizza championships which were held in Parma in Italy at the beginning of the month, it is therefore in duo with chef Alain Patrick Fauconnet that the young chef stood out with her gourmet pizza with seafood. Another victory for her and her family. Because Caroline Maya comes from a line of pizza champions!
Indeed, his dad is none other than the champion of France in 2006 and then the first French world champion of pizza! She has also already been crowned French champion of Teglia pizza and gourmet pizza twice in 2019 and 2021. We can say that pizza and success run through her veins… But this coronation will be her last. "It was a lot of work, fatigue and money invested. My dream was to be world champion, this goal is achieved", assured Caroline Maya.
Caroline Maya, pizza world champion with a seafood creation
This new trophy, Caroline Maya owes it to her original creation with seafood, thought and produced in duet with Alain Patrick Fauconnet. But what was it made of? Very simple sea urchin and lobster bisque, torch-burnt scallops, dried caviar, fleur de sel, prawns marinated in citrus fruits and flambéed in sake, mozzarella balls, ricotta cream, ricotta flower with saffron heart , tuiles with squid ink, young pea shoots, sea water foam and sea urchin tongues, dried tomato pistils". Just that.
But these luxury products seduced the jury which allowed Caroline Maya to win this title for her gourmet pizza, "C'era une volta" ("once upon a time" in Italian). For the curious who would have liked to taste it, it will not be for now. Indeed, the price of this gold medal-winning pizza would cost around €500… In any case, if France had not succeeded in bringing back the cup for the best cheese in the world last year, Caroline Maya shined during the championships from the world of pizza!
Where to eat the pizzas of the world champion?
If you still want to try the à la carte pizzas at Caroline Maya, you won't have to shell out thousands of euros. All you have to do is go to the Puits-Vieux family pizzeria, located in Saint-Priest in the Lyon suburbs, and treat yourself for around €11! "Since I got back, I haven't touched the ground! We are full of customers, I had to double the stocks! But I'm not going to take advantage of my title to make pizzas for 20 euros", promises the young chef of 34 years. Again, we can only say "bravissimo!
Subscribe to the Demotivator Newsletter!
By entering your email address, you agree to receive our newsletter