Unconventional miniseries, and not just because of an (almost) all-black cast and a hero afflicted with Alzheimer's disease, The Last Days of Ptolemy Gray is a beautiful experience, at the center of which sits a masterful Samuel L. Jackson.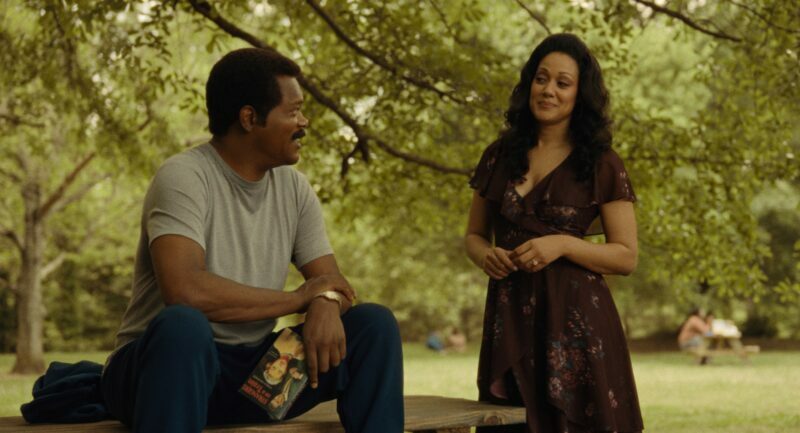 If the #MeToo movement has ended up influencing the entertainment world, which finally allows us to enjoy real diversity in film and television fiction, there is a proportion of the population that still does not have the right to he image: apart from in secondary roles, most of the time serving as a pretext to draw tears or at least to make people laugh, the "seniors", representatives of the fourth age rarely appear on screen, especially in Hollywood . An old man is shameful, it's dirty, it's not sales enough, not "positive" enough, not "feel good" enough…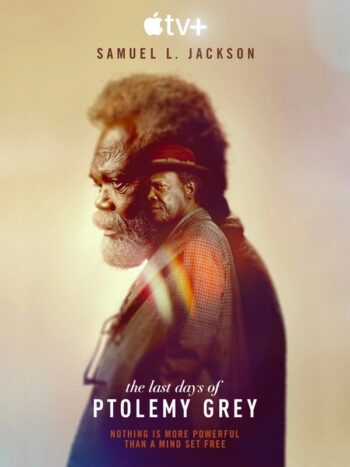 The hero of Last Days of Ptolemy Gray is black, and he is old. And he has Alzheimer's or a similar form of "dementia." Living in a "disadvantaged environment", he is the one that everyone forgets, the one that we would like him to disappear quickly: holed up alone like an animal in its nauseating lair, he survives only thanks to the friendship shown to him Reggie, a cousin who takes care of him. The day Reggie is murdered, Robyn, an unwanted teenager, is sent to take care of Ptolemy, but the bond that will be woven between them will change everything.
The Last Days of Ptolemy Gray is not a feelgood, positive, selling story. It's a story full of sound and fury, of that hatred and violence that permeated "Pity's" childhood. The man who raised him, Coydog, and the woman he loved, Sensia, both populate Ptolemy's dazed existence, and are both beacons and curses to this misguided spirit. An experimental cure for Alzheimer's will allow Ptolemy to regain control of his life, to carry out a project of revenge, and to put his affairs in order before he disappears definitively. Or not…
It is the huge Samuel L.Jackson who embodies Ptolemy, and he is believable regardless of his character's state, lost in memories or sharp as a sharp blade. The series probably couldn't exist without him, even if the entire cast does wonders. A casting which, precisely, is entirely black, with the exception – and this is a nice snub – of Walton Gogginsthe only white man, who has been entrusted with the role of the disturbing inventor of the medicine, that is to say of… Satan!
We owe the scenario, quite formidable, of Last Days of Ptolemy Grayto the writer Walter Mosley : the intelligence of this history, it is to finally offer us none of the consolations of which the American fictions adore. No redemption, no reconciliation, no divine punishment for the "bad guys", and above all, no revelation of any meaning whatsoever to Ptolemy's difficult life. The infinite human loneliness is depicted there without any sentimentalist artifice, and the harm we do to each other is never clothed in the usual moral or religious trappings.
Because there is no "happy end" to human life. It is all the honor of Last Days of Ptolemy Gray never try to make us believe otherwise.

Eric Debarnot
The Last Days of Ptolemy Gray
US mini-series by Walter Mosley
With: Samuel L. Jackson, Dominique Fishback, Cynthia Kaye McWilliams…
Genre: Drama
6 episodes of 50 minutes posted online (Apple TV+) from March to April 2022