While waiting for Apple to launch augmented reality glasses (and that will take time), here is an interesting solution for athletes who don't really care about having their nose stuck to their wrist during exercise. MicroOLED, a Grenoble-based company specializing in OLED micro-displays, today announced that the ActiveLook platform is compatible with the Apple Watch.
This means that the data collected in real time by the Apple Watch is displayed in the screens of the sports glasses integrating ActiveLook. There are a few available from Engo (subsidiary of MicroOLED), Cosmo Connected or Julbo where you will find the EVAD-1 at 499 €. A new model, the ENGO 2, also fully compatible, will soon be available. Development kits are also available.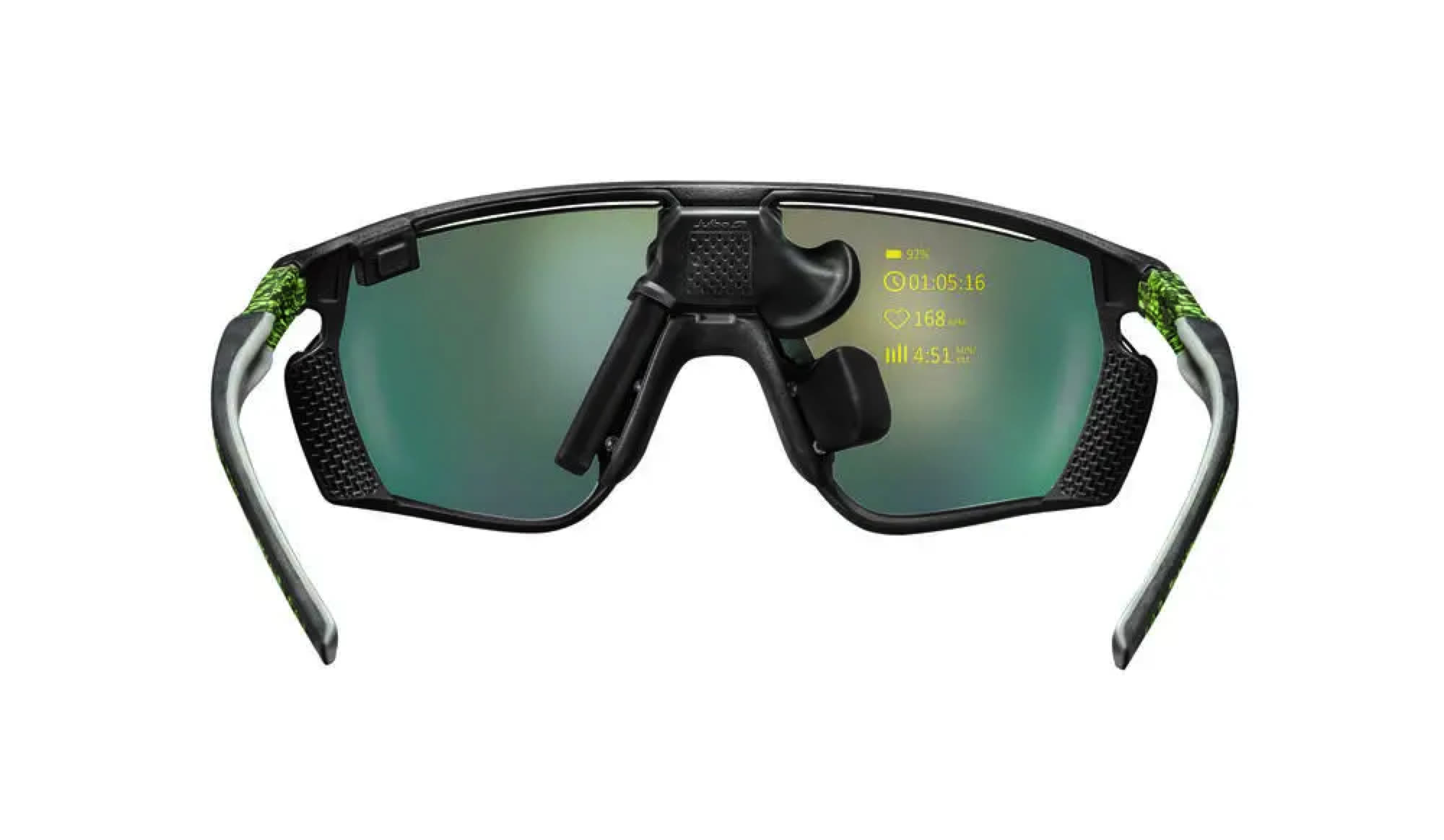 To take advantage of it now, just use the latest version of the ActiveLook Sport Glasses app. The glasses can then display information from the Apple Watch through three dashboards. We can thus have on one of them the pace, the heart rate and the power of the race always under the eyes. The new data compiled by watchOS 9 are also included (stride length, ground contact time and vertical oscillation).
.