BFM TV INFO. A new complaint was filed on Wednesday against Buitoni. After the "Fraich'up" pizza range, now withdrawn from the market, it is the brand's "Bella Napoli" range that is in question.
The Buitoni scandal continues. After the Fraîch'Up frozen pizzas, considered by the health authorities to be at the origin of several serious cases of contamination of children by the E.coli bacteria in France, the range of Bella Napoli pizzas is in turn singled out.
On March 27, Christina, a 34-year-old mother, sits down to eat with her husband and three-and-a-half-year-old son. Luckily, she alone eats slices of a frozen pizza from this range. Two days later, the first symptoms appear: pain in the lower abdomen, vomiting and fever. After seeing the Samu, Christina is taken to the hospital and placed on morphine.
"I've never known pain like that," she told BFMTV. "I had two bacteria: E.coli and Shigella".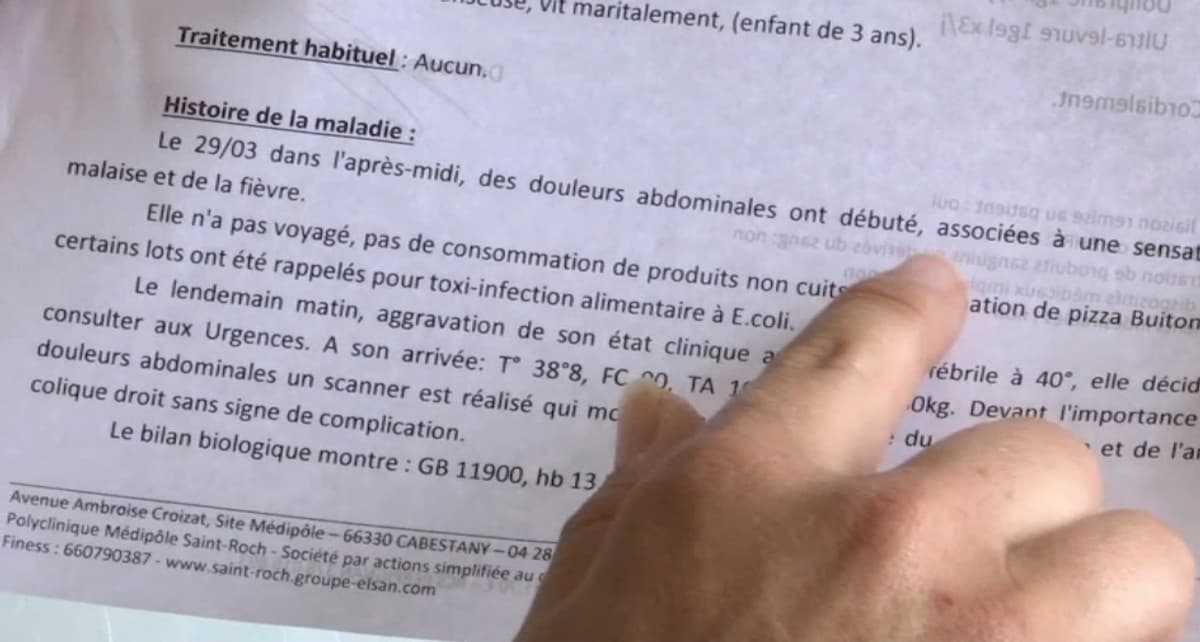 "The precautionary principle is totally flouted"
Very quickly, the doctors suspected the consumption of a Buitoni brand pizza. "The doctor came to my room and asked me if I had eaten a pizza in the last few days, showing me all the pizzas from Buitoni", explains Christina.
Despite several reports to the ARS and to supermarkets, the Bella Napoli pizza range is still present on the shelves. "My wife was contaminated by a pizza and these pizzas are still on sale", denounces Eric, Christina's husband.
He and his wife have decided to take legal action: a complaint was filed on Wednesday against Buitoni and Nestlé, owner of the brand
"The precautionary principle is totally flouted in this case, by Nestlé, by the health authorities, and by the courts!" says their lawyer, Pierre Debuisson, at the microphone of BFMTV.
In March, after being informed of the possible presence of Escherichia coli bacteria in the dough of its Fraîch'Up pizzas, Buitoni recalled its pizzas. The brand had called on the French not to consume products purchased before March 18.
By Margaux de Frouville, Aurore Villemur, Jean-Marc Lucas and Emma Alonso with Ariel Guer